RESERVED AREA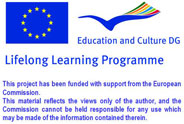 Database of Document
Homepage > Documents > Reviews of Pubblication
TITLE OF PRODUCT
:
Immigration policy and foreign population in Switzerland.
NAME OF AUTHOR(S)
:
Dominique M. Gross.
PLACE AND DATE OG PUBBLICATION
:
2006, World Bank, Washington DC.
TYPE OF PRODUCT
:
Article, Web Article
LANGUAGE/S OF PRODUCT
:
English.
DESCRIPTION OF CONTENTS
:
With more than 20 percent, Switzerland is one of the countries with the largest foreign population. Since 1970 the government has tried to manage the flows of migrants in the hope of reconciling a chronic excess demand for labor with mounting pressures from nationalistic groups to control the level of foreign population. A policy of quotas on work permits has been effective in controlling the entry of new workers. Nevertheless, the overall dynamic of the system has led to an ever-increasing share of newcomers not covered by quotas. Because of institutional and economic changes, the outflow did not react to economic incentives as the government expected. Hence, at the beginning of the 21st century, the link between the instruments of immigration policy and its goal has become very weak and the level of foreign population is at an all time high. However, a new era has begun with an agreement on free mobility with European Union and European Free Trade Area (EFTA) countries.
NAME OF COMPILER
:
Ivan Ureta.
NAME OF INSTITUTION
:
University of Lugano.
Routes - Copyright 2009 - This project has been funded with support from the European Commission