RESERVED AREA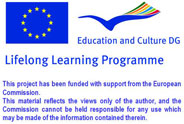 Database of Document
Homepage > Documents > Reviews of Pubblication
TITLE OF PRODUCT
:
"Livorno, Incendio in campo rom: morti 4 bimbi"
NAME OF AUTHOR(S)
:
sconosciuto
PLACE AND DATE OG PUBBLICATION
:
Milano,12 August 2007
TYPE OF PRODUCT
:
Article, Web Article
LANGUAGE/S OF PRODUCT
:
italiano
DESCRIPTION OF CONTENTS
:
A Livorno, in un campo Rom quattro bambini sono stati trovati carbonizzati. In una capanna, nella frazione di Stagno, questi bambini tra i 4 e 12 anni, sono stati lasciati alle fiamme. Nella capanna c'erano circa dieci persone oltre ai bambini morti. Tre di loro erano fratelli e l'altro forse un loro cugino.
Il comando dei vigili del fuoco ha ricevuto la chiamata intorno a mezzanotte e appena arrivati sul posto hanno trovato la capanna in fiamme. L'inchiesta va avanti, e le possibili cause dell'incendio sono soprattutto due. Probabilmente c'è stata una distrazione e le fiamme sono state causate da troppe candele accese nella capanna, un' altra possibilità può risalire ad un atto di razzismo. Sono state interrogate venti persone romene, inclusi i genitori dei bambini, ma l'inchiesta non è ancora conclusa a causa di molte divergenze nelle deposizioni.

COMMENTS ON THIS DOCUMENT
:
Il fatto ci mostra quanto sono terribili e a rischio le condizioni di vita delle persone che vivono nei campi Rom. Quanto è successo a Livorno è soltanto un caso tra tanti altri, nei quali queste persone sono vittime del razzismo e dell'intolleranza (o dell'indifferenza). L'episodio ha fatto nascere molte polemiche in Italia suscitando nelle persone, critiche e opinioni differenti sull'avvenimento.
NAME OF COMPILER
:
Giulia Pandolfi
NAME OF INSTITUTION
:
I.S.C. F.Frezzi
Routes - Copyright 2009 - This project has been funded with support from the European Commission