RESERVED AREA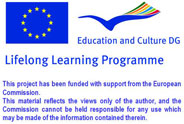 Database of Document
Homepage > Documents > Reviews of Pubblication
TITLE OF PRODUCT
:
Romania va deveni o tara a imigrantilor in 10-15 ani
NAME OF AUTHOR(S)
:
Necunoscut
PLACE AND DATE OG PUBBLICATION
:
RomanianVIP.com,8 Iulie 2008
TYPE OF PRODUCT
:
Article, Web Article
LANGUAGE/S OF PRODUCT
:
Romana
DESCRIPTION OF CONTENTS
:
Concluziile raportului publicat in 2008 de Banca Nationala a Romaniei sunt ca Romania va avea in urmatorii 10-15 ani mai multi imigranti care vor veni in cautarea unui loc de munca decat emigranti care pleaca in strainatate in vederea gasirii unui loc de munca.
Din 2002, 2 milioane de romani au emigrat in vederea cautarii unui loc de munca, rezultand astfel deficit de personal in anumite segmente ale pietei de munca nationale asa cum este cazul in constructii sau textile si imbracaminte.
Pentru a rezolva partial aceasta problema, Banca Nationala propune pietei din Romania sa manifeste deschidere fata de muncitorii straini. Au fost cerute pana la 50.000 de premise de munca pentru cetateni din China si a fost simplificata procedura de acordare a acestora.
Potrivit Oficiului Roman de imigrare, majoritatea muncitorilor straini stability legal in Romania sunt din Turcia, Moldova si China.

COMMENTS ON THIS DOCUMENT
:
In ziua de astazi Romania se confrunta cu situatia in care persoane din Romania emigreaza in tarile din Vestul Europei, dar si cu strainii care imigreaza in Romania. Strainii care vin sa lucreze in Romania ocupa de obicei job-urile ramase vacante.
Nowadays Romania is facing not only with people emigration in the West countries from Europe, but also with the immigration of foreigners. The persons that come and work in Romania occupy jobs that have remained vacant.

NAME OF COMPILER
:
Victoria Captari
NAME OF INSTITUTION
:
APoWeR
Routes - Copyright 2009 - This project has been funded with support from the European Commission