RESERVED AREA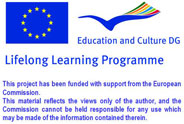 Database of Document
Homepage > Documents > Reviews of Pubblication
TITLE OF PRODUCT
:
Two centuries of Swiss demographic history.
NAME OF AUTHOR(S)
:
Federal Statistics Office.
PLACE AND DATE OG PUBBLICATION
:
1998, Neuchatel.
LANGUAGE/S OF PRODUCT
:
English.
DESCRIPTION OF CONTENTS
:
This study on population trends in Switzerland covers the period from 1860 to 2050 and is based on past observation generated by successive Population Censuses and by annual statistics on population movement, as well as on demographic scenarios with a horizon of 2050 - base year 1995. Commented graphics sketch out the broad outlines of this development. Population fluctuations are presented according to two components: natural surplus and migratory balance. Demographic ageing and its impact on the balance of age groups, particularly as regards retirement, is measured. The various factors that have shaped changes in population size and composition are analyzed: marriage, fertility, divorce and mortality rates. A chapter is devoted to studying the daily and monthly patterns of demographic phenomena. Certain specific episodes in the history of Swiss demography are described in detail. The work concludes by comparing Switzerland's population with that of its European neighbours.
NAME OF COMPILER
:
Ivan Ureta.
NAME OF INSTITUTION
:
University of Lugano.
Routes - Copyright 2009 - This project has been funded with support from the European Commission