RESERVED AREA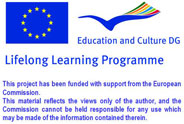 Database of Document
Homepage > Documents > Reviews of Pubblication
TITLE OF PRODUCT
:
Times Online : Brixton Riots
NAME OF AUTHOR(S)
:
Martin Huckerby in the Times newspaper
PLACE AND DATE OG PUBBLICATION
:
Times newspaper April 1981
LANGUAGE/S OF PRODUCT
:
English
DESCRIPTION OF CONTENTS
:
A newspaper report of the aftermath of rioting in Brixton, London in April 1981.

There are photos of the riots and links to related Times newspaper articles such as the notice announcing the public enquiry to be held into the causes of the riots.

The second link given below is to a letter sent in to the Times in July 1981 from a Mr Jonathan Barker who urges the Times to stop 'referring to all black people as "immigrants" as a way of helping to improve race relations.
COMMENTS ON THIS DOCUMENT
:
This online facility allows free viewing for selected Times newspaper articles and photos though a subscription is needed for full access to the archive.

The Brixton riots were just one in a series of inner city riots at this time. A public enquiry into the causes of the riots was called. The Scarman report which came out of this enquiry led to the Police and Criminal Evidence Act 1984. This act created an independent Police Complaints Authority in an attempt to restore public confidence in the police.

In 1999 the Macpherson report on the police response to the murder of Stephen Lawrence found that the Scarman report recommendations for improvements in policing had been ignored. The Macpherson report also famously concluded that the police force was "institutionally racist".
NAME OF COMPILER
:
Liz Peadon
NAME OF INSTITUTION
:
CREDS (Cambridgeshire Race Equality and Diversity Service)
Routes - Copyright 2009 - This project has been funded with support from the European Commission