RESERVED AREA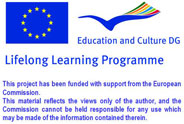 Database of Document
Homepage > Documents > Reviews of Pubblication
TITLE OF PRODUCT
:
Histoire et mémoires des immigrations
NAME OF AUTHOR(S)
:
Collectif
PLACE AND DATE OG PUBBLICATION
:
2008 CRDP Académie de Créteil / Cité Nationale de l'Immigration
LANGUAGE/S OF PRODUCT
:
français
DESCRIPTION OF CONTENTS
:
Double DVD
DVD1 : "Histoire des immigrations" retrace les grands moments de deux siècles d'immigration et s'interroge sur l'intégration de la communauté portugaise dans la société française.
DVD2 : "Mémoire et enseignement des intégrations" observe l'enseignement du phénomène migratoire par les enseignants, mais aussi les éclairages des différents spécialistes (historiens, scientifiques, acteurs sociaux...). Il traite également des luttes et combats en faveur des droits de l'homme (lutte contre le racisme) et aussi, plus particulièrement, des liens spécifiques entre la France et l'Algérie.
COMMENTS ON THIS DOCUMENT
:
Ce DVD propose de nombreuses sources et de véritables pistes de réflexion pour l"enseignant ou toute personne désirant travailler sur ces thèmes.
NAME OF COMPILER
:
Fabienne Février
NAME OF INSTITUTION
:
Lycée Ozanam Lille
Routes - Copyright 2009 - This project has been funded with support from the European Commission