RESERVED AREA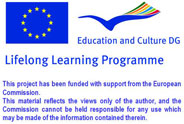 Database of Document
Homepage > Documents > Reviews of Pubblication
TITLE OF PRODUCT
:
La Suisse et les étrangeres: Immigration et formation nationale, 1848-1933
NAME OF AUTHOR(S)
:
Gérald Arlettaz and Silvia Arlettaz.
PLACE AND DATE OG PUBBLICATION
:
2004. Antipodes.
LANGUAGE/S OF PRODUCT
:
French.
DESCRIPTION OF CONTENTS
:
L'ouvrage apporte une synthèse de l'histoire de l'immigration en Suisse, avec une présentation du flux migratoire et, surtout, de la politique migratoire des autorités ainsi que des grandes tendances de l'opinion. L'étude révèle un changement de perspectives en matière de contrôle des étrangers et de naturalisation qui s'opère au cours de la première guerre mondiale. Ce changement aboutira à un dispositif législatif qui constituera le fondement d'une politique nationale reposant sur la crainte des étrangers et sur la volonté d'en contrôler les mouvements.
NAME OF COMPILER
:
Ivan Ureta.
NAME OF INSTITUTION
:
University of Lugano.
Routes - Copyright 2009 - This project has been funded with support from the European Commission