RESERVED AREA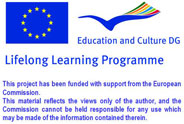 Database of Document
Homepage > Documents > Reviews of Pubblication
TITLE OF PRODUCT
:
Tragedy of Marcinelle

NAME OF AUTHOR(S)
:
Le Soir illustré - magazine
PLACE AND DATE OG PUBBLICATION
:
16 août 1956 – N° 1260
TYPE OF PRODUCT
:
Article, Web Article
LANGUAGE/S OF PRODUCT
:
French
DESCRIPTION OF CONTENTS
:
Article 8 days after the disaster of the explosion of the "Bois du Cazier".
Never had the mine claimed as many victims in exchange for the coal extracted from its bowels as on 8th August 1956 at the Bois du Cazier.
As a result of human error, a fire rapidly spread to the whole mine. A total of 262 men, of 12 different nationalities (including 136 Italians and 95 Belgians) lost their lives, leaving hundreds of widows and orphans. This resulted in an end to Italian immigration into Belgium and stricter regulations on safety at work.

WEBSITE OF THE PRODUCT
:
www.leboisducazier.be
NAME OF COMPILER
:
Mylène REBESCHINI
NAME OF INSTITUTION
:
Inforef
Routes - Copyright 2009 - This project has been funded with support from the European Commission