RESERVED AREA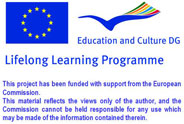 Database of Document
Homepage > Documents > Reviews of Pubblication
TITLE OF PRODUCT
:
A spot for Romania: an interview to Isabella Pezzini and Mihai Mircea Butcovan, Romanian Writer
NAME OF AUTHOR(S)
:
Radio 3 - Fahrenheit
PLACE AND DATE OG PUBBLICATION
:
25/09/2008 Italy
LANGUAGE/S OF PRODUCT
:
Italian
DESCRIPTION OF CONTENTS
:
This is an interview to Isabella Pezzini and the Rumanian writer Mihai Mircea Butcovan, in which they talk about a spot they realized to make Italians have a different approach to Romanian people. The spot says: To understand a people you must know them; so they try to remove all the prejudices that concern Romanians and the bad reputation they have in Italy.
COMMENTS ON THIS DOCUMENT
:
Unfortunately today people is used to judge the others without knowing them. It's important not to judge someone for his country, his religion, his political ideas, but for what he really is. The spot for the Romania has such a purpose: to show the positive aspects of this country, so that it is possible to eliminate any concepts of difference among foreign countries.
NAME OF COMPILER
:
Picchiò Elia , Tomassini Giulia
NAME OF INSTITUTION
:
I.S.I.C F.Frezzi-B.Angela
Foligno (PG)
Routes - Copyright 2009 - This project has been funded with support from the European Commission