RESERVED AREA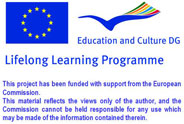 Database of Document
Homepage > Documents > Reviews of Pubblication
TITLE OF PRODUCT
:
Istoria deportariilor
NAME OF AUTHOR(S)
:
Asociatia Fostilor Deportati in Baragan (AFDB)
PLACE AND DATE OG PUBBLICATION
:
2005, website - AFDB
LANGUAGE/S OF PRODUCT
:
Romana / Engleza / Germana
DESCRIPTION OF CONTENTS
:
In anul 1951, dupa ce Romania a fost ocupata de sovietici, peste 12,791 de familii au fost deportate din partea de vest a tarii in zona Baragan. Ei au fost suspectati ca au simpatizat cu regimul maresalului Iosif Broz Tito, dezident impotriva cominternului: Internationala comunistra controlata aspru de catre Stalin. Pentru a asigura acest proces, 20,106 soldati echipati, agenti de frontiera, politisti au fost folositi in vederea desfasurarii operatiunilor de blocare, ridicare si escorta. Aceste familii au fost obligate sa-si construiasca o noua casa sis a faca fata asprelor conditii climatice.
COMMENTS ON THIS DOCUMENT
:
Documentul arata cum in conditii aspre de trai oamenii s-au adaptat sin u au uitat de unde au venit, prietenii pe care ii au, locul de nastere. Deportarea le-a schimbat viata, le-a anulat drepturile umane. Insa au supravietuit si marturiile lor ca sistemul autoritar distruge drepturile si libertatea omului.
WEBSITE OF THE PRODUCT
:
www.afdb.eprocom.org
NAME OF COMPILER
:
Olteanu David
NAME OF INSTITUTION
:
Liceul Pedagogic`Carmen Sylva`, Timisoara, Romania
ROLE
:
Elev – cercetator junior
Routes - Copyright 2009 - This project has been funded with support from the European Commission