RESERVED AREA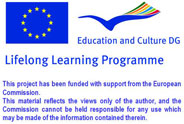 Database of Document
Homepage > Documents > Reviews of Pubblication
TITLE OF PRODUCT
:
The Refugee – People and Places 1901. A brief account of Symon Freeman (Web Article)
NAME OF AUTHOR(S)
:
The National Archive
PLACE AND DATE OG PUBBLICATION
:
2002 National Archive website, UK
TYPE OF PRODUCT
:
Article, Web Article
LANGUAGE/S OF PRODUCT
:
English
DESCRIPTION OF CONTENTS
:
A brief account of Symon Freeman, a Russian Jewish refugee who came to Britain in 1901and subsequently successfully applied for naturalisation as a British citizen in 1915.
COMMENTS ON THIS DOCUMENT
:
The inclusion of this item in the People and Places section of the National Archives online exhibition portraying life in Britain at the time of the 1901 census signifies the importance of the immigration of Russian Jews in the politics of the day.
NAME OF COMPILER
:
Liz Peadon
NAME OF INSTITUTION
:
CREDS, Cambridgeshire County Council
Routes - Copyright 2009 - This project has been funded with support from the European Commission