RESERVED AREA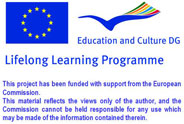 Database of Document
Homepage > Documents > Reviews of Pubblication
TITLE OF PRODUCT
:
A History of Immigration to Britain
NAME OF AUTHOR(S)
:
Alistair McConnachie
PLACE AND DATE OG PUBBLICATION
:
The article appeared as a Special Report in the November 2002 issue of 'Sovereign'
TYPE OF PRODUCT
:
Article, Web Article
LANGUAGE/S OF PRODUCT
:
English
DESCRIPTION OF CONTENTS
:
The article sets out in chronological order all the different immigrant groups to Britain from the Celts to the post-war era.

It makes a comparison between the relatively small numbers involved in migrations before the Norman invasion and the subsequent increasing scale of immigration.

The chronology excludes the 'internal' migration from Ireland and stops at a point when 'immigration levels changed dramatically'.
COMMENTS ON THIS DOCUMENT
:
There are plenty of statistics relating to numbers of different ethnic groups at specific dates up the end of the Second World War.

The article is useful for setting a study of early 20th century migration in context and links to other articles published in 'Sovereign' which comment on the value of immigration to British society and economy and warning of the importance of recognising the need for future immigration policy to be sustainable.

It is essentially anti-immigration on the grounds that there is a moral obligation for governments to protect the interests of the nation and argues that large scale immigration is not in the interests of the nation.

NAME OF COMPILER
:
Liz Peadon
NAME OF INSTITUTION
:
Cambridgeshire Race Equality and Diversity Service
Routes - Copyright 2009 - This project has been funded with support from the European Commission