RESERVED AREA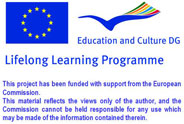 Database of Document
Homepage > Documents > Reviews of Pubblication
TITLE OF PRODUCT
:
Efectele migratiei: copii lasati acasa
NAME OF AUTHOR(S)
:
Georgiana Toth, Alexandru Toth, Ovidiu Voicu, Mihaela Ştefănescu
Fundatia Soros Romania

PLACE AND DATE OG PUBBLICATION
:
2007
TYPE OF PRODUCT
:
Report, Survey
LANGUAGE/S OF PRODUCT
:
Romana
DESCRIPTION OF CONTENTS
:
Studiul a fost realizat in urma unei serii de interviuri conduse in opt localitati cu incidenta crescuta a migratiei. Studiul analizeaza efectele fenomenului de migratie la doua nivele: impactul social la nivel local (in comunitate): situatia copiilor emigrantilor si problemele dezvoltate in comunitate; efectele economice si impactul social la nivel national: schimbari pe piata fortei de munca si imigrarea.
La finalul anului scolar 2006-2007, 16-18% dintre elevii de scoala generala aveau cel putin un parinte plecat in strainatate. Potrivit studiului, in termini de raspandire geografica, regiuniile cele mai afectate de acest fenomen sunt cele din partea de vest si Moldova.
Cea mai raspandita categorie de parinti care lipseste din viata copiilor este reprezentata de tata. In ceea ce priveste mamele, 15% din copii locuiesc fara mama pentru perioade de peste 4 ani. Jumatate dintre aceste mame lipsesc mai mult de un an de langa copii lor. 65% dintre copii care au ambii parinti stabiliti in strainatate sunt crescuti de catre bunici, 24% sunt in grija unchilor si a matusilor, in timp ce 11% sunt in grija altor categorii de persoane.
Potrivit studiului, decizia de a lasa copii acasa are in principal motive economice, alaturi de alte motive precum: traseu clandestine al migratiei (cei mai multi dintre emigranti nu au un contract ferm de lucru); conditii de instabilitate in tara de destinatie; conditii precare de locuit. Familia tipica de imigranti romani este "constructorul si menajera".

COMMENTS ON THIS DOCUMENT
:
Efectele acestui fenomen in randul copiilor nu sunt cunoscute in totalitate.
NAME OF COMPILER
:
Victoria Captari
NAME OF INSTITUTION
:
APoWeR, Timisoara
Routes - Copyright 2009 - This project has been funded with support from the European Commission