RESERVED AREA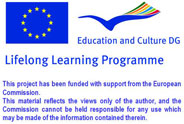 Database of Document
Homepage > Documents > Reviews of Pubblication
TITLE OF PRODUCT
:
Une France pluriculturelle : le débat sur l'intégration et les discriminations
NAME OF AUTHOR(S)
:
Salvator Erba
PLACE AND DATE OG PUBBLICATION
:
01/2007 Edition Librio (Document)
LANGUAGE/S OF PRODUCT
:
Français
DESCRIPTION OF CONTENTS
:
Cet ouvrage s'efforce de répondre à deux questions fondamentales : le fameux "modèle français d'intégration" est-il en échec ? Faut-il dès lors changer de modèle en important la discrimination positive mise en oeuvre dans certaines sociétés pluriethniques ?
Après une première partie historique sur les différentes vagues d'immigration jusqu'à nos jours et une analyse de la place de l'immigration dans le débat politique, l'ouvrage se centre ensuite "le modèle d'intégration à la française" et les discriminations, puis axe, pour finir, sur le débat de la "discrimination positive".
COMMENTS ON THIS DOCUMENT
:
Cet ouvrage, comprenant différents tableaux statistiques, une bibliographie assez complète, permet de retracer les grandes étapes de l'histoire de l'immigration en France et aborde de façon très claire les questions actuelles liées à l'intégration et aux discriminations.
NAME OF COMPILER
:
Fabienne Février
NAME OF INSTITUTION
:
lycée Ozanam Lille
Routes - Copyright 2009 - This project has been funded with support from the European Commission