RESERVED AREA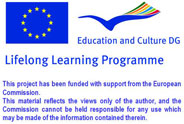 Database of Document
Homepage > Documents > Reviews of Pubblication
TITLE OF PRODUCT
:
"Mineurs": the Trailer of the film
NAME OF AUTHOR(S)
:
Fulvio Wetzl
PLACE AND DATE OG PUBBLICATION
:
2007, Italy / Belgium
LANGUAGE/S OF PRODUCT
:
Italian, French
DESCRIPTION OF CONTENTS
:
1961. Four children in a village in Lucania. Armando is a miner's son, Egidio a tailor's. Mario is the doctor' son and Vito's father is a sculptor. They all meet at school where their teacher Fernando teaches them ethics, critique and historical awareness. A lot of men from the village have already moved to Belgium to work in the coal mines. Some of them have come back affected by silicosis. Armando and Egidio will soon leave too. Armando, along with his mother Vitina, goes to rejoin his father and brothers. Egidio leaves with all the family. In Belgium, adults face exploitation and bad life conditions, while the children have to find a way to integrate themselves into their new school.
COMMENTS ON THIS DOCUMENT
:
The movie shows the story of emblematical protagonists who could be even from other Italian regions like Umbria, where life after the Second
World War was very difficult for a lot of people. Lucani emigrants are the symbol of every other Italian emigrants who tried to find a better ad hopeful future in foreign countries. The hard work, the home-sickness for their country, the unknown language, the poor personal culture were the problems that makes emigrants' life very difficult. Only the second generation will begin to feel integrated.

NAME OF COMPILER
:
Simone Maria Massaccesi, Marta Crisanti and Luca Gentili
NAME OF INSTITUTION
:
Liceo Scientifico "G.Marconi" - Senior High School specializing in Science Education
Foligno (PG)
Routes - Copyright 2009 - This project has been funded with support from the European Commission