RESERVED AREA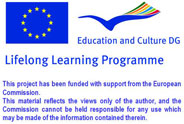 Database of Document
Homepage > Documents > Reviews of Pubblication
TITLE OF PRODUCT
:
Trajectories of North African immigrants – Networks, siblings and social mobility.


NAME OF AUTHOR(S)
:
Abdelali Kerroumi


PLACE AND DATE OG PUBBLICATION
:
O1 Novembre 2006 L'Harmattan (Paris)
LANGUAGE/S OF PRODUCT
:
French
DESCRIPTION OF CONTENTS
:
This book is the study of social mobility of immigrant people living in France from a survey involving a family of three generations. The main question is how individual careers following the strategies implemented, according to the place in the sibling and gender.

COMMENTS ON THIS DOCUMENT
:
The author determines which are the elements through which the family has negociated its career and social identity and through what method the strategies of each individual have changed. It paves the way for reflection on the richness on the fraternal relations and their development overtime, emphasizing the complexity of inheritance in the family that adapt themselves to economic and culturel contexts, to a certain extent.


WEBSITE OF THE PRODUCT
:
Not available
NAME OF COMPILER
:
Marika Kovacs / Frédéric Rousselle
NAME OF INSTITUTION
:
CNFETP
Routes - Copyright 2009 - This project has been funded with support from the European Commission