RESERVED AREA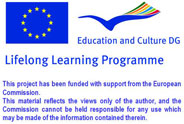 Database of Document
Homepage > Documents > Reviews of Pubblication
TITLE OF PRODUCT
:

The Nation got colours

NAME OF AUTHOR(S)
:
Marie-Claude Blanc-Chaléard
PLACE AND DATE OG PUBBLICATION
:
Magazine « History » special issue « The French 1944-2004 » - October 2004
LANGUAGE/S OF PRODUCT
:
French
DESCRIPTION OF CONTENTS
:

The 80s, France has 3 million unemployed, the violence is increasing in the suburbs and the country is faced with terrorist attacks. The French discovered immigration as a problem. For the National Front party; extreme right party, immigration is even the very source of all problems. Those are particularly targeted are : the North African (from Maghreb. The Muslim tradition could not be absorbed in the "French melting pot." Some Historians do point out that other migrants from neighboring countries, had once known the same hostility.

Contrary to what was presented as the "French model of integration", the latter twentieth century, the French societyy would rather see discriminated groups consolidating and that for already several generations.

COMMENTS ON THIS DOCUMENT
:

The article relates the history of immigration in France since 1945 and put the migration flows forward by associating them to the economic context. It also highlights the difficulties of integration that have emerged, and the evolution of immigration policies of the different French governments. The article raised the issues of the French society in the early twenty-first century : segregation, various discriminations ... how in that case, to recognise the egalitarian virtues of the republican model?

WEBSITE OF THE PRODUCT
:
Not available
NAME OF COMPILER
:
Frédéric Rousselle / Marika Kovacs
NAME OF INSTITUTION
:
CNFETP
Routes - Copyright 2009 - This project has been funded with support from the European Commission