RESERVED AREA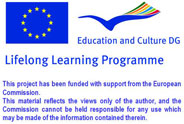 Database of Document
Homepage > Documents > Reviews of Pubblication
TITLE OF PRODUCT
:
Politiques d'immigration et d'intégration : de l'Union européenne à la Wallonie
NAME OF AUTHOR(S)
:
Ouvrage collectif édité par A. Gabbiadini, M. Martinello et J.-F. Potelle
PLACE AND DATE OG PUBBLICATION
:
Charleroi 2003
LANGUAGE/S OF PRODUCT
:
Français
DESCRIPTION OF CONTENTS
:
I. Quelle politique d'immigration et quels droits politiques ?
II. L'immigration : la solution aux problèmes de pénurie de main-d'œuvre et au vieillissement de la population ?
III. Droits politiques, droit de vote et naturalisation
IV. Des droits sociaux, économiques et culturels
V. Droits sociaux et économiques
VI. Quelle politique scolaire et culturelle ?
VII. Projet wallon pour l'immigration en Europe
COMMENTS ON THIS DOCUMENT
:
Actes d'un colloque organisé en 2001. L'objectif était de « proposer un discours alternatif régional wallon au moment où la Belgique présidait aux destinées de l'Union Européenne et où les Etats membres de l'Union allaient se prononcer sur une politique commune en matière d'asile et d'immigration » (page 4 de couverture).
Paru en 2003, ce livre offre un état de la question intéressant pour étudier les différents thèmes en débat à l'époque et comparer avec la situation actuelle : droit de vote, intégration et naturalisation, rôle de l'Europe, culture et enseignement, etc.
En voulant proposer « un discours alternatif wallon », cet ouvrage illustre aussi les différences de sensibilité et d'approche de la problématique de l'immigration entre flamands et francophones.
NAME OF COMPILER
:
Philippe Plumet
NAME OF INSTITUTION
:
INFOREF
ROLE
:
Expert externe. Chargé de mission – Cellule de coordination pédagogique « Démocratie ou barbarie », Ministère de la Communauté française de Belgique.
Routes - Copyright 2009 - This project has been funded with support from the European Commission