RESERVED AREA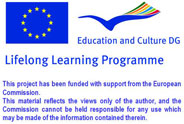 Database of Document
Homepage > Documents > Reviews of Pubblication
TITLE OF PRODUCT
:
Turcs en France. Album de famille
NAME OF AUTHOR(S)
:
Association ELELE
PLACE AND DATE OG PUBBLICATION
:
Editions Bleu autour 2007
LANGUAGE/S OF PRODUCT
:
Français
DESCRIPTION OF CONTENTS
:
Portait, ou plutôt autoportrait de treize familles turques installées en France.
Le livre est construit autour de l'histoire d'une "figure centrale", la personne ayant pour diverses raisons (réfugié politique, immigré « économique…), décidé d'émigrer. Chaque portait se compose de photographies tirées des albums familiaux, et de « paroles données ». On y retrouve entre autres les motivations du départ, mais aussi les récits de voyage, d'Istanbul, des bords de la mer Noire ou du cœur de l'Anatolie ; à Paris, Vesoul ou Quimper.

COMMENTS ON THIS DOCUMENT
:
Ce livre, permet d'aborder de façon très vivante l'immigration turque en France. La communauté d'origine turque en France représente près de 400.000 personnes, soit la seconde après celle établie en Allemagne.

NAME OF COMPILER
:
Frédéric Rousselle / Marika Kovacs
NAME OF INSTITUTION
:
CNFETP
Routes - Copyright 2009 - This project has been funded with support from the European Commission