RESERVED AREA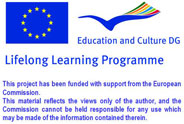 Database of Document
Homepage > Documents > Reviews of Pubblication
TITLE OF PRODUCT
:
Romania din America de Nord/Pagini de istorie
NAME OF AUTHOR(S)
:
Alexandru Nemoianu, Asociatia romana pentru patrimoniu
PLACE AND DATE OG PUBBLICATION
:
Neprecizat
TYPE OF PRODUCT
:
Article, Web Article
LANGUAGE/S OF PRODUCT
:
Romana
DESCRIPTION OF CONTENTS
:
Imigrarea romanilor in America de Nord a fost un fenomen istoric social, complex, care incepand cu secolul 19, incluzand si secolul 20, a fost o parte din istoria completa a turbulentelor si testelor la care poporul roman a fost supus.
Imigrantii romani au infiintat comunitati romane de-a lungul Statelor Unite si Canadei, dezvoltand structuri organizate. In SUA exista in randul barbatilor tendinta de a dobandi o serie de proprietati si de a se intoarece in tara, in timp de in Canada, imigrantii romani au incercat sa infiinteze adevarate comunitati.

COMMENTS ON THIS DOCUMENT
:
Articolul reprezinta un punct de plecare in analiza comparativa intre doua fenomene de amploare in istoria emigratiei – emigrarea in America si cea din ultimii ani, in tarile Europei de Vest.
NAME OF COMPILER
:
Victoria Captari
NAME OF INSTITUTION
:
APoWeR, Timisoara
Routes - Copyright 2009 - This project has been funded with support from the European Commission