RESERVED AREA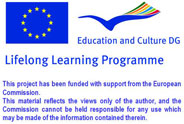 Database of Document
Homepage > Documents > Reviews of Pubblication
TITLE OF PRODUCT
:
Permanent or Circular migration? Policy choices to address demografic decline and labour shortage in Europe
NAME OF AUTHOR(S)
:
Elmar Honekopp, Heikki Matila
PLACE AND DATE OG PUBBLICATION
:
April 2008, IOM Budapest
LANGUAGE/S OF PRODUCT
:
English
DESCRIPTION OF CONTENTS
:
The book discusses migration policy options for eight European countries (the Czech Republic, Hungary, Italy, Poland, Portugal, Romania, Slovakia, and Ukraine) based on thorough demographic and economic analysis. Authors of the country reports included in the volume have reviewed demographic projections, past and forecasted structural developments of the economies in general and of the labour market in particular, as well as recent labour migration trends and policies.
COMMENTS ON THIS DOCUMENT
:
The studies aim to provide solid knowledge basis for national and European policy makers, encouraging them to take on more determined migration policies. Both immigration, especially through well-managed migrant recruitment schemes, and other policy options such as mobilizing domestic labour reserves are recommended as a comprehensive response to population ageing and dwindling labour force in Europe. This can serve both short- and medium-term labour force needs and medium- to long-term demographic challenges
WEBSITE OF THE PRODUCT
:
www.iom.int
NAME OF COMPILER
:
Milan Pukancik
NAME OF INSTITUTION
:
Transfer
Routes - Copyright 2009 - This project has been funded with support from the European Commission