RESERVED AREA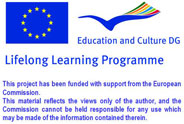 Database of Document
Homepage > Documents > Reviews of Pubblication
TITLE OF PRODUCT
:
Beurs et blacks au sommet : la nouvelle vague (politique, business, médias, sciences).
NAME OF AUTHOR(S)
:
Anne Vidalie
PLACE AND DATE OG PUBBLICATION
:
L'express N°2922 du 05/07/2007 (p.36-48)
TYPE OF PRODUCT
:
Article, Web Article
LANGUAGE/S OF PRODUCT
:
Français
DESCRIPTION OF CONTENTS
:
Cet article présente plusieurs exemples de parcours de la nouvelle génération "beurs, blacks, asiatiques", longtemps cantonnée aux seconds rôles et qui accède maintenant au sommet dans différents secteurs de la société (entreprises, médias, haute fonction publique, recherche, politique) même si le chemin reste parfois parsemé d'embûches. Aussi "la discrimination positive à la française" fait-elle toujours débat.
COMMENTS ON THIS DOCUMENT
:
L'article fournit de nombreux exemples, et donne en complément deux autres exemples de parcours dans d'autres pays européens : l'Allemagne et l'Angleterre., ainsi qu'une interview sur la discrimination positive et les réflexions qu'elle suscite.
NAME OF COMPILER
:
Fabienne Février
NAME OF INSTITUTION
:
Lycée Ozanam Lille
Routes - Copyright 2009 - This project has been funded with support from the European Commission