RESERVED AREA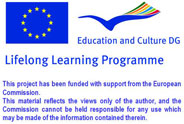 Database of Document
Homepage > Documents > Reviews of Pubblication
TITLE OF PRODUCT
:
L'histoire de l'immigration en Belgique
NAME OF AUTHOR(S)
:
Marie–Noëlle LELOUP (psychopédagogue et professeur d'éducation à la diversité culturelle en Haute Ecole)
PLACE AND DATE OG PUBBLICATION
:
Asbl Grappa – septembre 2008
LANGUAGE/S OF PRODUCT
:
Français
DESCRIPTION OF CONTENTS
:
L'animateur demande le nom des enfants d'origine étrangère, qu'il note au tableau. On interroge les enfants sur l'origine de ces noms et l'on demande la raison du nombre d'enfants d'origine étrangère en Belgique.
On prend connaissance des représentations des enfants, puis on distribue alors 5 documents que l'on donne aux élèves répartis en groupes.
Ils sont intitulés :
- l'immigration polonaise en Belgique
- les années italiennes
- Vivre et travailler en Belgique
- 40 ans d'immigration marocaine en Belgique
- 1974 : fin de l'immigration économique

Les groupes prennent connaissance de ces documents et un rapporteur par groupe sera amené à partager les informations et les relier à quelques dates clés de l'histoire grâce à une ligne du temps sur laquelle il faudra replacer les évènements.
En conclusion, grâce aux documents, les enfants auront appris les raisons qui poussent les gens à quitter leur pays, et ils seront amenés à réfléchir sur une attitude plus juste et plus humaine à leur égard.
NAME OF INSTITUTION
:
Asbl Grappa
Routes - Copyright 2009 - This project has been funded with support from the European Commission