RESERVED AREA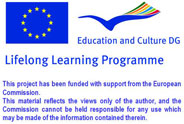 Database of Document
Homepage > Documents > Reviews of Pubblication
TITLE OF PRODUCT
:
Photo of the Wedding between Sestilio Bibi and Santa Di Ferdinando (27 august 1966), italian immigrants in Belgium
NAME OF AUTHOR(S)
:
Unknown
PLACE AND DATE OG PUBBLICATION
:
Belgium, La louvrière, city hall in the 27 august 1966
DESCRIPTION OF CONTENTS
:
In this picture there are Bibi Sestilio and Santa Di Ferdinando at the exit of the city hall with two little children( under five years, one male and one female who are pages) and two girls slightly younger who are maids. The three girls characteristic feature is the crown of with flowers on the head. The peculiarity of the boy is the his dress: black jacket, with handkerchief in the pocket, white shirt, black papillion and grey trousers. One of the three girls is holding a white bag. The bride hold a bouquet of with flowers like her dress and short veil. The bridegroom wears a black jacket a pair of black trousers, white shirt, black papillion, orange blossom in the buttonhole and a with handkerchief in the pocket. He holds a document signed by the mayor where there are time and place of marriage and some articles from the civil code.
COMMENTS ON THIS DOCUMENT
:
The document is relevant to the phenomenon of migration because the couple had to married in the city hall and had to claim they owned a house.
NAME OF COMPILER
:
Marconi Giada and Cenci Beatrice
NAME OF INSTITUTION
:
Istituto Magistrale
Routes - Copyright 2009 - This project has been funded with support from the European Commission