RESERVED AREA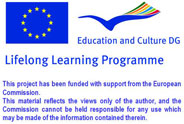 Database of Document
Homepage > Documents > Reviews of Pubblication
TITLE OF PRODUCT
:
Votul diasporei – un drept refuzat
NAME OF AUTHOR(S)
:
Miruna Căjvăneanu
Fundatia Soros Romania

PLACE AND DATE OG PUBBLICATION
:
Mai, 2009
TYPE OF PRODUCT
:
Report, Survey
LANGUAGE/S OF PRODUCT
:
Romana
DESCRIPTION OF CONTENTS
:
Scopul acestei lucrari este de a sublinia situatia complexa, in termini de alegeri, a romanilor care locuiesc in strainatate. Sunt identificati persoanele cu drept de vot care locuiesc in strainatate si este examinata modalitatea in care romanii din Italia au participat la ultimele doua alegeri. Doua sondaje sunt analizate pentru a arata punctual de vedere a 300 de romani care locuiesc in strainatate, fiind subliniata problema principala a acestora.
Comparativ cu sistemul de alegeri din Italia, sunt realizate cateva propuneri si sugestii ce au menirea de a aduce in fata judecatorilor din Bucuresti o privire din exterior asupra sistemului electoral asa cum apare el in ochii emigrantilor romani.

COMMENTS ON THIS DOCUMENT
:
Multi romani (stabiliti in strainatate sau in tara) nu au incredere in sistemul politic din Romania. Articolul incearca sa ofere perspectiva romanilor din strainatate asupra sistemului electoral din Romania.
NAME OF COMPILER
:
Victoria Captari
NAME OF INSTITUTION
:
APoWeR, Timisoara
Routes - Copyright 2009 - This project has been funded with support from the European Commission