RESERVED AREA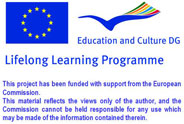 Database of Document
Homepage > Documents > Reviews of Pubblication
TITLE OF PRODUCT
:
From 50 years in the depths of the heart. The history of the 'Pink Posters'
NAME OF AUTHOR(S)
:
Stefano Tricoli
PLACE AND DATE OG PUBBLICATION
:
23 June 1946 - Rome
TYPE OF PRODUCT
:
Article, Web Article
LANGUAGE/S OF PRODUCT
:
Italian
DESCRIPTION OF CONTENTS
:
After the Second World War was launched a true "battle of coal", on the 23 of July 1946 Italy and Belgium signed an agreement which provided for the allocation of 50 thousand Italian workers in the mines of Belgium in exchange for 2500 tons of coal per 1000 workers.
To convince Italians to leave their country , appeared in Italy attractive Confederation Belgian Coal's pink posters.
At the Brussels Central station workers were discharged, and sent in their very affordable accommodation near the mines where they worked.
In 1954 in Belgium the INCA creates its first office. The social assistance service provided by this office during this period included everyday life problems. For example: "If we has the shoes broken, we went to INCA" tell us recently one of our older assisted.

COMMENTS ON THIS DOCUMENT
:
This article makes us see clearly how they worked and which were the places of work of Italians in Belgium.
The pink posters promulgated attractive job prospects for the Italian workers who had experienced a crisis due to the Second World War: the expectations of the Italian workers were disappointed by the reality they found there: the condition of the workers were not based on comfort and convenience, because many Belgian mines' accommodations were shacks or ex-concentration camps.

NAME OF COMPILER
:
Selene Baratta and Marta Calderini
NAME OF INSTITUTION
:
Liceo Scientifico "G.Marconi"
Routes - Copyright 2009 - This project has been funded with support from the European Commission