RESERVED AREA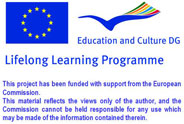 Database of Document
Homepage > Documents > Reviews of Pubblication
TITLE OF PRODUCT
:
Immigrant in Romania: Perspectives and Risks
NAME OF AUTHOR(S)
:
Mirela Rus, Soros Foundation, Romania
PLACE AND DATE OG PUBBLICATION
:
14.10.2008
TYPE OF PRODUCT
:
Article, Web Article
LANGUAGE/S OF PRODUCT
:
Romanian
DESCRIPTION OF CONTENTS
:
Language barriers, cultural differences, the lack of social relationships in Romania, lack of union representatives as well as the lack of information regarding the rights of employees in Romania, all these make the foreign workers an easy target for some office clerks or employers who intent to take advantage of an immigrant's situation.
COMMENTS ON THIS DOCUMENT
:
Many of the interviewed foreign workers say that they re in the situation that after one year of work can't even pay their dates made when coming to Romania. Equally, foreign workers don't benefit from many of the political and social rights as the Romanian citizens do. They are not represented by unions being forced to organized themselves in such organizations by the help of which they would try to protect their rights in front of the employers.
The work legislation in Romanian doesn't support the compensation of the lack of the work force by bringing foreign workers. In the hiring moment both the employer and the employee have to pay extra taxes to the state regardless of the work area, which is demotivated for both parties involved. The companies are practically left on their own. The Romanian State doesn't have bilateral agreements with other states and there is no interest on behalf of the Romanian authorities to facilitate the efforts of the recruiting and hiring companies. On the contrary, it can be said that the complex and too difficult to use legislation is a deterrent in this respect.

NAME OF COMPILER
:
Marcu Corina
NAME OF INSTITUTION
:
Theoretical Highschool J. L. Calderon, Timisoara
Routes - Copyright 2009 - This project has been funded with support from the European Commission