RESERVED AREA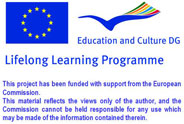 Database of Document
Homepage > Documents > Reviews of Pubblication
TITLE OF PRODUCT
:
L'immigration en Suisse depuis 1948.
NAME OF AUTHOR(S)
:
Etienne Piguet
PLACE AND DATE OG PUBBLICATION
:
2005. University of Michigan.
LANGUAGE/S OF PRODUCT
:
French.
DESCRIPTION OF CONTENTS
:
Des ouvriers italiens aux cadres anglo-saxons, des exilés hongrois aux réfugiés sri lankais, la Suisse a vécu un intense afflux d'immigrants durant la seconde moitié du XXe siècle. La Suisse est-elle dès lors une nation d'immigrants.
NAME OF COMPILER
:
Ivan Ureta.
NAME OF INSTITUTION
:
University of Lugano.
Routes - Copyright 2009 - This project has been funded with support from the European Commission