RESERVED AREA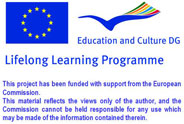 Database of Document
Homepage > Documents > Reviews of Pubblication
TITLE OF PRODUCT
:
Work Permit of an Italian worker, emigrated to Belgium.
NAME OF AUTHOR(S)
:
Cantanna Pietro
PLACE AND DATE OG PUBBLICATION
:
29/03/1957, Fontaine-l'Eveque
LANGUAGE/S OF PRODUCT
:
French and Flamish
DESCRIPTION OF CONTENTS
:
The document shows: a photo of an Italian worker emigrated to Belgium, his name, his city of birth, his date of birth, his nationality and his place of work in Belgium (mine and steel mill of La Sanitre a Nanciau). The document was released by the burgomaster of the city that gave the authorization to work from May 16th 1957 to May 15th 1958. The document sets that the worker must make all the regular controls and that all violations are often punished with the expulsion from the Country.
COMMENTS ON THIS DOCUMENT
:
The document produces an emotive impact because it is a piece of history lived by an Italian worker in the mine of La Sanitre.
NAME OF COMPILER
:
Luca Gentili and Filippo Scarponi
NAME OF INSTITUTION
:
Liceo Scientifico "G.Marconi"(Senior High School specializing in Science Education)
Routes - Copyright 2009 - This project has been funded with support from the European Commission