RESERVED AREA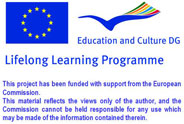 Database of Document
Homepage > Documents > Reviews of Pubblication
TITLE OF PRODUCT
:
Voyage en Ritalie.
NAME OF AUTHOR(S)
:
Pierre Milza
PLACE AND DATE OG PUBBLICATION
:
2004
LANGUAGE/S OF PRODUCT
:
French
DESCRIPTION OF CONTENTS
:
Plus de trois millions et demi de descendants d'Italiens vivent aujourd'hui en France. Qu'ils soient petits-fils d'émigrés politiques, héritiers des ouvriers de Lorraine, des mineurs ou des colporteurs, issus de la banlieue ou installés le long de la Côte d'Azur, paysans du Gers ou artisans parisiens, ils forment la grande famille des Ritals. C'est leur histoire que Pierre Milza, professeur à l'Institut d'études politiques de Paris et spécialiste des migrations, a voulu écrire. Ce sont les récits de la vie des immigrés venus de ces Italiens si divers, leurs comportements, leurs ambitions, leurs combats politiques ou sociaux, les voies de leur intégration et les rejets de leur mémoire qu'il déchiffre. Mais parce que Pierre Milza est aussi un Rital, que ses racines s'ancrent à la fois sur les rives du Pô et sur les bords de la Seine, ce livre établit un dialogue exceptionnel entre l'histoire d'une communauté et la chronique d'une vie.
COMMENTS ON THIS DOCUMENT
:
Récit autobiographique
NAME OF COMPILER
:
Mylène Rebeschini
NAME OF INSTITUTION
:
INFOREF
Routes - Copyright 2009 - This project has been funded with support from the European Commission