RESERVED AREA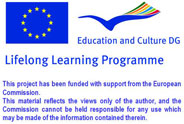 Database of Document
Homepage > Documents > Reviews of Pubblication
TITLE OF PRODUCT
:
L'immigration des intellectuels marocains en France
NAME OF AUTHOR(S)
:
Bruno Laffort
PLACE AND DATE OG PUBBLICATION
:
2009 – Editions KARTHALA PARIS
LANGUAGE/S OF PRODUCT
:
French
DESCRIPTION OF CONTENTS
:
The author's purpose was to analyse the process of the Moroccan students' gradual and lasting setting up in France between the mid 1970s and the beginning of the 1980s. This is a qualitative survey that collects numerous life stories. Bruno Laffort shows that these students did not immigrate in France by chance, but that they were encouraged by their own country and welcomed under conditions that were much more open that the ones of today. Moreover, the author endeavours to spot the signs of lasting setting up such as enhanced occupation and status, the predominance of mixed marriages, the involvement in public circles or the acquisition of French nationality.
COMMENTS ON THIS DOCUMENT
:
This book written from a series of interviews, invites us to go beyond that very monolithic debate on "integration" that is a difficult issue today in France. It is possible to be both French and Moroccan, but French and Muslim too, and even Muslim and secular.
NAME OF COMPILER
:
KOVACS Marika
ROUSSELLE Frédéric


NAME OF INSTITUTION
:
CNFETP


Routes - Copyright 2009 - This project has been funded with support from the European Commission