RESERVED AREA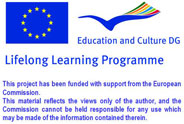 Database of Document
Homepage > Documents > Reviews of Pubblication
TITLE OF PRODUCT
:
Dai Balcani alla valle umbra: l'insediamento straniero nel folignate
NAME OF AUTHOR(S)
:
Dario Spagnuolo
PLACE AND DATE OG PUBBLICATION
:
2004 in Foligno (PG) 06034 ITA
LANGUAGE/S OF PRODUCT
:
Italian
DESCRIPTION OF CONTENTS
:
Il libro sviluppa una ricerca che far emergere il flusso migratorio verso l'Umbria e in particolare a Foligno. Viene trattata la difficoltà di integrazione nella nuova società e include una ricerca sul rapporto tra immigrazione e diritto di alloggio. Inoltre il libro esamina il problema connesso al lavoro di integrazione e accoglienza proponendo una lista di servizi riguardanti l'immigrazione offerti dai comuni appartenenti all'AMBITO n.8
COMMENTS ON THIS DOCUMENT
:
Il libro offre delle informazioni esaustive relative all'insediamento degli stranieri a Foligno. Vengono utilizzati molti grafici, dati statistici, immagini che ci aiutano a delineare le caratteristiche del fenomeno.
NAME OF COMPILER
:
Luca Gentili, Simone Maria Massaccesi and Marta Crisanti
NAME OF INSTITUTION
:
Liceo Scientifico "G.Marconi"(Senior High School specializing in Science Education)
Routes - Copyright 2009 - This project has been funded with support from the European Commission