RESERVED AREA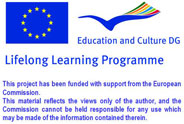 Database of Document
Homepage > Documents > Reviews of Pubblication
TITLE OF PRODUCT
:
The Romanian from abroad send too little money in the Country (Web article)
NAME OF AUTHOR(S)
:
No author available.
PLACE AND DATE OG PUBBLICATION
:
17 January 2007
TYPE OF PRODUCT
:
Article, Web Article
LANGUAGE/S OF PRODUCT
:
Romanian
DESCRIPTION OF CONTENTS
:
The article represents the summary of a larger study, "Migration and the money transfer in the country", made by the World Bank. Although the migration phenomenon is very strong in Romania, the money send back in the origin countries have a relative low proportion in the internal brut product (PIB) of the country. The dates shown that the money sent in the country by the Romanians that work abroad have represented, in 2004, the value of 0,3% from the value of the PIB.

In addition to this the article presents some important information related with some statistics. According with the study, migration from and in the economies in transit from Europe and central Asia has increased and will continue to do so as long as the rate of birth is decreasing, fact that will affect the request of young labour force.

The study provides some solutions the social effects of migration: to diminish the cost for transportation, to stimulate the circular migration in order to reduce the so called phenomenon "exodus of the brains".

COMMENTS ON THIS DOCUMENT
:
The World Bank considers that the international regulation system regarding migration should be clearer in order to provide a real protection for the temporal emigrants.
Future studies shown that the money send by Romanian from abroad in the country have increase. In 2008, the Romanians from abroad have sent only during the first trimester almost 2, 2 milliard euro.

WEBSITE OF THE PRODUCT
:
www.wall-street.ro
NAME OF COMPILER
:
Victoria Captari
NAME OF INSTITUTION
:
APOWER
Routes - Copyright 2009 - This project has been funded with support from the European Commission