RESERVED AREA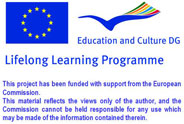 Database of Document
Homepage > Documents > Reviews of Pubblication
TITLE OF PRODUCT
:
Siamo tutti neri! - All of us are black !
NAME OF AUTHOR(S)
:
Guénaël Vande Vijver
PLACE AND DATE OG PUBBLICATION
:
1 to 8th December 2006
LANGUAGE/S OF PRODUCT
:
french

DESCRIPTION OF CONTENTS
:
Public exhibition :
- Introduction : economic and social situation in Belgium after 1946,
- negotiation with the agreement of 1946: situations vacant for Italians who go down into the mining, 200 kilo of coal per day and per man will be delivered to Italy.
- the bad reality hidden behind « the belgian El Dorado » : disillusion of Italians, transferred by train after by truck to their new destiny; as their housing that are old nazi camps near the slag heap.
- the catastrophe of the Cazier wood and its outcomes : after the explosion of the 8th August 1956 at Marcinelle, Italy has postponed the miners'arrival. We begin to be interested in the miners and this catastrophe has allowed a beginning of integration of Italians in Belgium, it is the end of the mining exploitation. Since 1957, the new labor force comes from Greece and Spain, following the break of the agreements that linked Belgium to Italy.
- debate : in 1991, 11,4 % of the Walloons has a foreign origin. The fascism escape by Italians in 1945, near of 300.000 persons. In 1970, Italians are no more like a reference to immigration.


COMMENTS ON THIS DOCUMENT
:
Exhibition to explain the daily life of Italian miners.
Pedagogic file available for 5 €.

NAME OF COMPILER
:
Mylène Rebeschini


NAME OF INSTITUTION
:
INFOREF


Routes - Copyright 2009 - This project has been funded with support from the European Commission