RESERVED AREA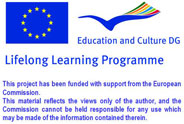 Database of Document
Homepage > Documents > Reviews of Pubblication
TITLE OF PRODUCT
:
Crossing views: Immigration in North/Pas de Calais.


NAME OF AUTHOR(S)
:
Collectif d'auteurs / Collective of authors : Bruno Laffort – Jean-René Genty – Anne –Sophie Pitau - Margot Wolkowinski


PLACE AND DATE OG PUBBLICATION
:
2002 – Edité par le Musée Régional d'Ethnologie du Nord-Pas de Calais
LANGUAGE/S OF PRODUCT
:
French
DESCRIPTION OF CONTENTS
:
This ethnographic study reflects the mixed realities. This collection crosses the stories of lives, being a lively portrait of the family sagas. It highlights the interactions, tackles the issue of dual culture, dual belonging, and sheds light on the particularism of mixed couples, focuses on cultural transmission, the myth of the return to home or
the final break.


COMMENTS ON THIS DOCUMENT
:
The collective memory through this book incorporates the experiences of various communities of foreign origin that came to live in the North – Pas de Calais (Italians – Poles – Moroccans). This book makes us understand that if immigrants are part of regional identity, they are products of history but they are also actors and producers.


WEBSITE OF THE PRODUCT
:
Not available
NAME OF COMPILER
:
Marika Kovacs / Frédéric Rousselle
NAME OF INSTITUTION
:
CNFETP
Routes - Copyright 2009 - This project has been funded with support from the European Commission