RESERVED AREA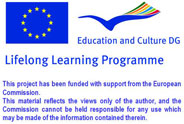 Database of Document
Homepage > Documents > Reviews of Pubblication
TITLE OF PRODUCT
:
Foreign Migration in the Slovak republic. Theoretical aspects of foreign migration
NAME OF AUTHOR(S)
:
Boris Divinsky
PLACE AND DATE OG PUBBLICATION
:
2005; Bratislava
LANGUAGE/S OF PRODUCT
:
Slovak
DESCRIPTION OF CONTENTS
:
Theoretical aspects of foreign migration, international dimension, quantitative and qualitative analysis of actual situation and trends in foreign migration, public opinion, impact to Slovak society, legislation, migration and integration policy .
COMMENTS ON THIS DOCUMENT
:
Wide ranged study of migration and its impact on host country and whole society. Author defines the categories of migrants, introduces actual statistics and trends in foreign immigration in Slovakia. Go in for illegal migration as well. Alerts the role of public pinion and emphasises the danger of xenophobia and discrimination of migrants. Analyses the impact of migration on Slovak society. Publications includes crucial legislative documents related to migration, introduces trends immigration policy. In conclusion formulates the prognosis in foreign migration.
NAME OF COMPILER
:
Milan Pukancik
NAME OF INSTITUTION
:
Transfer
Routes - Copyright 2009 - This project has been funded with support from the European Commission