RESERVED AREA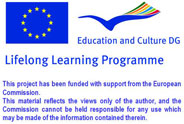 Database of Document
Homepage > Documents > Reviews of Pubblication
TITLE OF PRODUCT
:
Trajectoires d'immigrants maghrébins – Réseaux, fratrie, et mobilité sociale.
NAME OF AUTHOR(S)
:
Abdelali Kerroumi

PLACE AND DATE OG PUBBLICATION
:
O1 Novembre 2006 L'Harmattan (Paris)
LANGUAGE/S OF PRODUCT
:
Français
DESCRIPTION OF CONTENTS
:
Ce livre est l'étude de la mobilité sociale d'individus immigrants vivant en France à partir d'une enquête approfondie portant sur une famille de trois générations. La question principale est de savoir comment les parcours individuels suivant les stratégies mises en oeuvre, selon la place occupée dans la fratrie et selon le sexe.
COMMENTS ON THIS DOCUMENT
:
L'auteur détermine à travers quels éléments la famille a négocié son parcours et son identié sociale et à travers quelles modalités se sont modifiées les stratégies de chaque individu. Il ouvre la voie de réflexion sur la richesse des rapports fraternels et leur évolution dans le temps en soulignant la complexité des héritages dans la famille qui s'adapte dans une certaine mesure au contexte.

NAME OF COMPILER
:
Marika Kovacs / Frédéric Rousselle
NAME OF INSTITUTION
:
CNFETP
Routes - Copyright 2009 - This project has been funded with support from the European Commission