RESERVED AREA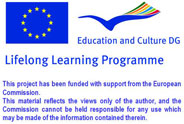 Database of Document
Homepage > Documents > Reviews of Pubblication
TITLE OF PRODUCT
:
All Together Now
NAME OF AUTHOR(S)
:
Leo Benedictus
PLACE AND DATE OG PUBBLICATION
:
The Guardian 23rd January 2006
TYPE OF PRODUCT
:
Article, Web Article
LANGUAGE/S OF PRODUCT
:
English
DESCRIPTION OF CONTENTS
:
This article comments on the response to current immigration to the UK. The pattern of immigration today is complex and no longer affects only big cities. The article points to improved legislation as well as increased tolerance of difference as factors which contribute to the more rapid integration of new arrivals who can be from more diverse origins than those of the post war period of commonwealth immigration. Benedictus points out that today it is rural areas, sometimes experiencing immigration for the first time, where hostility still occurs. As such he concludes that 'immigration is not the cause of racism; it is its cure'.

There is a link to an interactive map of the distribution of Britain's ethnic minorities. London is acknowledged as having the greatest diversity and experience of immigrants and a detailed inset identifies 100 different locations of ethnic groups across the capital. Each region provides a case study of the experience of one immigrant group.

These are:
South West – Eastern Europeans in the Isles of Scilly (2004)
South East – Pakistanis in Woking (since 1950's)
East – Filipinos in Cambridge (1999)
West – Somalis in Cardiff (1880 - 1950's)
North – Iraqi Kurds in Hull (1999)
Scotland and Northern Ireland – Lithuanians in Glasgow (since 1900)
COMMENTS ON THIS DOCUMENT
:
This is an excellent source of case study material for a more in-depth study of selected immigrant groups. Many of the case studies give personal accounts of the reasons for migration and the experience of immigrants from arrival to settlement and integration. The interactive map also provides the opportunity for a comparative study of immigration for different parts of the UK.
NAME OF COMPILER
:
Liz Peadon
NAME OF INSTITUTION
:
CREDS
Routes - Copyright 2009 - This project has been funded with support from the European Commission