RESERVED AREA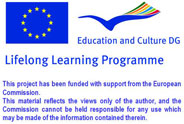 Database of Document
Homepage > Documents > Reviews of Pubblication
TITLE OF PRODUCT
:
Rom: a political problem? A radio program
NAME OF AUTHOR(S)
:
Radio3 - Fahrenheit
PLACE AND DATE OG PUBBLICATION
:
13/08/07 Fahrenheit Radio3
LANGUAGE/S OF PRODUCT
:
Italian
DESCRIPTION OF CONTENTS
:
The program deals with the social problem of the Romany people. It consists in an interview of some experts who talk about their experiences or opinions about the question: Marco Revelli, Alessandro Boni and Alexian Santino Spinelli. The information which emerge from the interview are: about 9 million of Romany people live in Europe in hard conditions. Moreover they are subject to prejudice and mistrust from people like us, who don't know anything about their culture and traditions. The main problems that concern these people are about social security and public order. In the interview it is also briefly exposed the history of the measures done to regulate the immigration in Italy from 1983.
COMMENTS ON THIS DOCUMENT
:
The problem of the integration in Italy is a very important issue. Our ignorance about Romany's culture don't allow us to be objective and tolerant. We're probably afraid of these people who withdraw into themselves avoiding us to know them. In this way prejudices cause just violence and social problems that involve also the host country.
NAME OF COMPILER
:
Lucia Lucarini, Valentina Tardioli
NAME OF INSTITUTION
:
I.S.I.C. F.Frezzi-B.Angela
Foligno (PG)
Routes - Copyright 2009 - This project has been funded with support from the European Commission