RESERVED AREA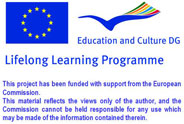 Database of Document
Homepage > Documents > Reviews of Pubblication
TITLE OF PRODUCT
:
Slovenská politická emigrácia v 20. stor.
NAME OF AUTHOR(S)
:
Jozef Špetko
PLACE AND DATE OG PUBBLICATION
:
1994, Praha
LANGUAGE/S OF PRODUCT
:
slovensky
DESCRIPTION OF CONTENTS
:
Teoretický základ emigracie, výskumy realizované v oblasti mapovania dôvodov emigrácie a jej dôsledkov, špecifické dôvody podstatnej časti emigrantov v špecifickzých historických a sociálne politických podmienkach po roku 1945 do roku 1989
COMMENTS ON THIS DOCUMENT
:
Autor prezentuje veľmi zaujímavý popis reality a dôvodov emigrácie zo Slovenska v náväznosti na špecifický politický systém a sociálnu situáciu. Zaoberá sa tiež aspektami návratu z emigrácie , migrácie ako globálneho fenoménu, rôznymi kategóriami migrácie. Kniha obsahuje fotodokumentáciu, niektorých historických momentov, a kľúčových osôb v politickom živote. Informuje tiež o niektorých slovenských spolkoch fungujúcich v zahraničí.
NAME OF COMPILER
:
Milan Pukancik
NAME OF INSTITUTION
:
TRANSFER
Routes - Copyright 2009 - This project has been funded with support from the European Commission