RESERVED AREA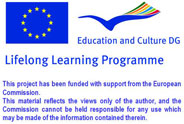 Database of Document
Homepage > Documents > Reviews of Pubblication
TITLE OF PRODUCT
:
Efectele migratiei
NAME OF AUTHOR(S)
:
Adrian Horincar
PLACE AND DATE OG PUBBLICATION
:
9 ianuarie 2009, articol publicat in ziarul "Adevarul"
TYPE OF PRODUCT
:
Article, Web Article
LANGUAGE/S OF PRODUCT
:
Romana
DESCRIPTION OF CONTENTS
:
Articolul ofera o perspectiva asupra efectelor negative ale migratiei fortate a taranilor romani inspre marile orase in perioada comunista: schimbarea modului de a gandi si a comportamentului persoanelor de la sat si in definitiv schimbarea societatii romane. Sentimentul de libertate gresit inteles a condus la savarsirea de fapte infractionale ascunse sub sentimentul anonimatului, la degradarea senzatiei de apartenenta, a controlului informal exercitat de societate.
COMMENTS ON THIS DOCUMENT
:
Articolul ofera informatii despre cum oamenii se comporta intr-un mod diferit intr-un cadru nou: oamenii incearca sa recreeze spatial lor original, sa-si pastreze identitatea. Se considera ca obiceiul oamenilor de a cultiva plante si a creste animale nu reprezinta o dovada de rea crestere, ci incercarea oamenilor de a recastiga sentimental de siguranta si securitate.
WEBSITE OF THE PRODUCT
:
www.adevarul.ro
NAME OF COMPILER
:
Sebastian Neculoiu
NAME OF INSTITUTION
:
Liceul teoretic `Carmen Sylva` , Timisoara, Romania
ROLE
:
Elev – cercetator junior
Routes - Copyright 2009 - This project has been funded with support from the European Commission