RESERVED AREA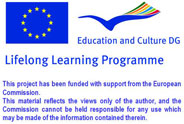 Database of Document
Homepage > Documents > Reviews of Pubblication
TITLE OF PRODUCT
:
Older labour migrants' well being in Europe: the case of Switzerland.
NAME OF AUTHOR(S)
:
Claudio Botzman, Raffaella Poncioni-Derigo, Marie Vial and Rosita Fibbi.
PLACE AND DATE OG PUBBLICATION
:
2004, Ageing and society. Cambridge University Press.
TYPE OF PRODUCT
:
Article, Web Article
LANGUAGE/S OF PRODUCT
:
English.
DESCRIPTION OF CONTENTS
:
This paper examines several aspects of the social situation of the older immigrant population in Switzerland. It reviews their demographic history and characteristics and provides profiles of their health and well being, their material standard of life and access to social security and related benefits. It reports selected findings from an original survey of older Italian and Spanish citizens who are resident in the country, which show relatively high rates of disadvantage and poverty. The determination of a large proportion of the immigrant population to remain in Switzerland after they have ceased work demonstrates that the minorities who entered the country as labour migrants will become a permanent element of the Swiss population and its society. Neither the politicians nor the general public in Switzerland have yet accepted the reality of this new diversity. Given the continuation and indeed growth of international labour migration, the paper concludes by discussing the social policy and attitudinal options that face the governments and the population of Switzerland and many other European countries.
NAME OF COMPILER
:
Ivan Ureta.
NAME OF INSTITUTION
:
University of Lugano.
Routes - Copyright 2009 - This project has been funded with support from the European Commission