RESERVED AREA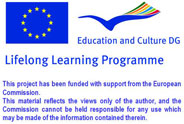 Database of Document
Homepage > Documents > Reviews of Pubblication
TITLE OF PRODUCT
:
People like Us. A documentary about problems of forced migration
NAME OF AUTHOR(S)
:
Product of Sicety of Goodwill (NGO)
PLACE AND DATE OG PUBBLICATION
:
2007, Kosice
LANGUAGE/S OF PRODUCT
:
Slovak / english
DESCRIPTION OF CONTENTS
:
Migration streams, humanitarian crisis in the world, refugee protection, asylum procedures and system of refugee protection in Slovakia, living in a refugee camp, process of integration.
COMMENTS ON THIS DOCUMENT
:
30 minutes documentary introduces problems of forced migration by very observer's friendly and easy way. The plot is a story f several asylum seekers who came to Slovakia and received asylum. They report about the problem they had to face in the process of asylum statute determination and even later in integration. Documentary brings also comments of the highest Migration officers responsible for the issue of immigration in Slovakia
The aim is to help majority population to understand better the system and even the situation of people seeking asylum.

NAME OF COMPILER
:
Milan Pukancik
NAME OF INSTITUTION
:
Transfer
Routes - Copyright 2009 - This project has been funded with support from the European Commission