RESERVED AREA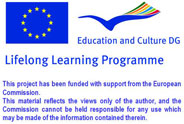 Database of Document
Homepage > Documents > Reviews of Pubblication
TITLE OF PRODUCT
:
Immigration to Switzerland - the case of the former republic of Yugoslavia.
NAME OF AUTHOR(S)
:
Dominique M. Gross.
PLACE AND DATE OG PUBBLICATION
:
2006, World Bank Publications.
TYPE OF PRODUCT
:
Article, Web Article
DESCRIPTION OF CONTENTS
:
From less than 5 percent in 1980, the share of residents from the former Republic of Yugoslavia in the total foreign population in Switzerland rose to almost 25% in 2000, to become one of the largest foreign communities. The largest increase occurs mostly between 1985 and 1998 and represents a unique development in the composition of immigration to Switzerland, as it coincides with a new policy, which from 1995 gives priority to workers from the European Union for new permits and severely restricts work permits for migrants from the rest of the world. The empirical analysis shows that when there is no discriminatory treatment by immigration policy, immigrant workers from the former Yugoslavia respond to financial and cultural incentives in the same way as their unskilled counterparts from Southern European countries. The restriction on permit availability in the mid-1990s appears to have weakened the financial and cultural attractiveness of Switzerland for immigrants from the former Yugoslavia. This may signal a change in the characteristics of migrants from the region toward higher skill levels.
NAME OF COMPILER
:
Ivan Ureta.
NAME OF INSTITUTION
:
University of Lugano.
Routes - Copyright 2009 - This project has been funded with support from the European Commission