RESERVED AREA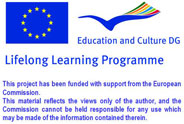 Database of Document
Homepage > Documents > Reviews of Pubblication
TITLE OF PRODUCT
:

Les grandes migrations. De Moïse à la mondialisation. (Les collections de l'histoire N°46.)
NAME OF AUTHOR(S)
:
Collectif
PLACE AND DATE OG PUBBLICATION
:
Janvier 2010
LANGUAGE/S OF PRODUCT
:
Français
DESCRIPTION OF CONTENTS
:
La revue retrace l'histoire des migrations à l'échelle mondiale de l'antiquité à nos jours. Le sommaire est le suivant :
Chapitre 1 : Le peuplement du monde
Chapitre 2 : Le temps de l'esclavage
Le chapitre 3 correspond plus aux migrations contemporaines. Il est intitulé : le temps des immigrés et comprend une carte de l'immigration de 1840 à 1940( à l'échelle mondiale ), 3 entretiens (avec Philippe Rygiel : Quand l'Europe était une terre d'émigration / avec Gérard Noiriel : La France, un vieux pays d'immigration / avec Catherine Wihtol de Wenden : Le nouveau paysage migratoire), une chronologie (d'Ellis Island au forum d'Athènes) et une bibliographie.

COMMENTS ON THIS DOCUMENT
:
Le troisième chapitre met bien en évidence, à différentes échelles, et à travers différents documents (cartes, photographies, statistiques, photographies, les phénomènes migratoires des deux derniers siècles.

NAME OF COMPILER
:
Frédéric Rousselle / Marika Kovacs
NAME OF INSTITUTION
:
CNFETP
Routes - Copyright 2009 - This project has been funded with support from the European Commission