RESERVED AREA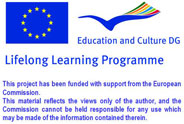 Database of Document
Homepage > Documents > Reviews of Pubblication
TITLE OF PRODUCT
:
Effects of Migration: Children Left Home
NAME OF AUTHOR(S)
:
Georgiana Toth, Alexandru Toth, Ovidiu Voicu, Mihaela Ştefănescu
Fundatia Soros Romania

PLACE AND DATE OG PUBBLICATION
:
2007
TYPE OF PRODUCT
:
Report, Survey
LANGUAGE/S OF PRODUCT
:
Romanian
DESCRIPTION OF CONTENTS
:
The study was conducted following a series of interviews conducted in eight localities with high incidence of migration, and analysed the effects of the phenomenon of migration at two levels: social impacts at local level (in community): the situation of children of migrants and community development issues; economic effects and social impact at national level: changes on labour market and immigration.
At the end of school year 2006 -2007, 16-18% of secondary school students had at least one parent went to work abroad. According to the study, in terms of geographical spreading, regions most affected by the phenomenon are west of the country and Moldova.
Largest category of migrant parents missing near their children is fathers. Regarding the mothers, 15% of children live without them for over 4 years. Half of the mothers of these children are missing more than a year next to their children. 65% of children having both parents leave the country are in the care of grandparents, 24% are cared for by aunts or uncles, and the remaining 11% of other people.
According to the study, decision to leave children at home has mainly economic reasons, among which: clandestinely migration route, (most of the migrants don't have a firm contract for workers at start); lack of stability in the destination country, poor housing. Typical family of Romanian migrants is "the manufacturer and the housekeeper".

COMMENTS ON THIS DOCUMENT
:
The effects of this phenomenon among the children are not fully known.
NAME OF COMPILER
:
Victoria Captari
NAME OF INSTITUTION
:
APOWER
Routes - Copyright 2009 - This project has been funded with support from the European Commission