RESERVED AREA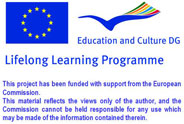 Database of Document
Homepage > Documents > Reviews of Pubblication
TITLE OF PRODUCT
:
Discrimination et Ethnicisation. Combattre le racisme en Europe
NAME OF AUTHOR(S)
:
Manuel Boucher
PLACE AND DATE OG PUBBLICATION
:
Mars 2006. Edition l'Aube
LANGUAGE/S OF PRODUCT
:
Français
DESCRIPTION OF CONTENTS
:
Cet ouvrage collectif, résultats de travaux coordonnés par le Laboratoire d'études et de recherches sociales (Lers) de l'Institut du développement social présente les contributions de différents partenaires (chercheurs, enseignants, travailleurs sociaux, formateurs...) qui analysent ici le racisme et la lutte contre les discriminations et tentent de repenser ce combat en s'inspirant de recherches et d'actions de terrain menées en Europe. Cet ouvrage s'organise autour de trois chapitres : les processus de racisme, d'ethnicisation et de lutte contre les discriminations à l'épreuve des sciences sociales ; les politiques migratoires, les populations immigrées et l'ethnicité à l'épreuve de l'intégration ; le racisme, la xénophobie et la lutte contre les discriminations à l'épreuve des expériences de terrain.
COMMENTS ON THIS DOCUMENT
:
Ce livre tente, au-delà de la description des processus antisociaux et déshumanisants qu'il décrit, de répondre à cette question : n'est-il pas possible aujourd'hui de repenser le combat anti-raciste et anti-discriminatoire pour construire un espace politique démocratique commun aux sociétés européennes et ainsi sortir d'une forme de globalisation agressive, dérégulatrice et promotrice de crispations identitaires ?

NAME OF COMPILER
:
Marika Kovacs / Frédéric Rousselle
NAME OF INSTITUTION
:
CNFETP
Routes - Copyright 2009 - This project has been funded with support from the European Commission