RESERVED AREA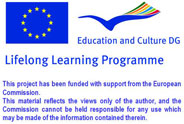 Database of Document
Homepage > Documents > Reviews of Pubblication
TITLE OF PRODUCT
:
The problem of the Romanian Immigrants. An important Database
NAME OF AUTHOR(S)
:
Analysis of the PRO Institute
PLACE AND DATE OG PUBBLICATION
:
Newsletter 36/ 14.11.2006
TYPE OF PRODUCT
:
Article, Web Article
LANGUAGE/S OF PRODUCT
:
Romanian
DESCRIPTION OF CONTENTS
:
The problem of the Romanian immigrants is the object of one of the most important debates in the political parties of the EU countries. The issue of Romanians' access to the labour market in those countries is presented and amplified by the hostile media. The countries concerned are Great Britain, Germany, Spain, Italy, Belgium and the Netherlands.
COMMENTS ON THIS DOCUMENT
:
The reactions of the national governments are different in different countries, varying from open to the newcomers to restricting access or banning entrance. The debate has important political implications but the media commotion hasn't always stirred positive political effects. As for the reaction of the Romanian authorities, one must observe that they addressed the issue in an unbalanced manner regarding these countries. The declarations that produced the greatest impact were those uttered by the President of Romania in respect to the immigrants in America.
NAME OF COMPILER
:
Marcu Corina
NAME OF INSTITUTION
:
Theoretical Hihgschool J. L. Calderon, Timisoara
Routes - Copyright 2009 - This project has been funded with support from the European Commission