RESERVED AREA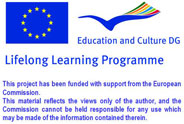 Database of Document
Homepage > Documents > Reviews of Pubblication
TITLE OF PRODUCT
:
Jeudi soir :120 mort à Marcinelle?
NAME OF AUTHOR(S)
:
La Wallonie
PLACE AND DATE OG PUBBLICATION
:
10/08/1956 n° 185
TYPE OF PRODUCT
:
Article, Web Article
LANGUAGE/S OF PRODUCT
:
Français
DESCRIPTION OF CONTENTS
:
Article paru 2 jours après la catastrophe du Bois du Cazier.
Jamais la mine n'avait réclamé autant de victimes, en échange du charbon extrait de ses entrailles, que le 8 août 1956 au Bois du Cazier.
Suite à une erreur humaine, un incendie gagne rapidement toute la mine. Au total, 262 hommes, de 12 nationalités différentes (dont 136 Italiens et 95 Belges), perdirent la vie, laissant des centaines de veuves et d'orphelins. Il en résultera l'arrêt de l'immigration italienne vers la Belgique et une réglementation plus stricte de la sécurité du travail.
WEBSITE OF THE PRODUCT
:
www.leboisducazier.be
NAME OF COMPILER
:
Mylène Rebeschini
NAME OF INSTITUTION
:
Inforef
Routes - Copyright 2009 - This project has been funded with support from the European Commission