RESERVED AREA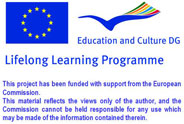 Database of Document
Homepage > Documents > Reviews of Pubblication
TITLE OF PRODUCT
:
The British ask us to reduce the illegal migration (Web article)
NAME OF AUTHOR(S)
:
No author available.
PLACE AND DATE OG PUBBLICATION
:
19 April 2005
TYPE OF PRODUCT
:
Article, Web Article
LANGUAGE/S OF PRODUCT
:
Romanian
DESCRIPTION OF CONTENTS
:
Great Britain announced that will renounce at the visa for Romanians after the illegal migration problem will be resolved. The ambassador of Great Britain in Bucharest, Quinton Quayle declared that even if the number of illegal Romanian workers has decreased, it still remains at an important level. In addition to this he declared that the visas could be abolished before the Romanian EU integration in 2007. This kind of visas was only for those countries confronted whit problems like illegal migration and demands of political asylum.

In the last 3 years (2004, 2003, 2002) the number of Romanian citizens that ask for political asylum in England have decreased from 1000 cases, to 150 cases in 2004. Even in such conditions, the number remains higher and England will adopt some active measures in order to reduce the phenomenon.

COMMENTS ON THIS DOCUMENT
:
In 2005, 1577 Romanian return back home from England as a result of the Readmission Decision adopted between Romania and England. After the Romanian EU integration in 2007, the media revels an increasing number of Romanians establish in England. In an article published on www.mareaunire.com/uk/stire in May 2009, it's shown that the number of Romanians have increased mostly because in these communities the birth rate is more and more higher and the Romanians prefer to bring there husband or wife in UK rather than return back home.
NAME OF COMPILER
:
Victoria Captari
NAME OF INSTITUTION
:
APOWER
Routes - Copyright 2009 - This project has been funded with support from the European Commission